An important benefit of La Petite Playhouse is finding balance amid the chaos of your busy life with kids. Relax in our comfortable seating areas that are both parent and kid-friendly and perfectly positioned so you can keep an eye on your little one while you unwind.
Our structure is cleaned hourly throughout the day and hand washing is required upon entering the play structure. Clean socks are also required on the play structure at all times. No bare feet on the premises please.
Indulge in your favorite book, catch up on work emails with our complimentary WiFi, or work with our professional staff to schedule a birthday party for your little on…all while your child enjoys endless fun!
We ask that parents monitor their children closely and alert our staff if they see anything that requires our attention. We thank you for helping keep La Petite Playhouse safe & clean!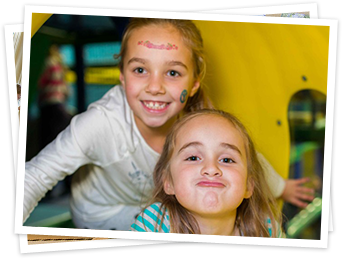 Rules to live by when enjoying La Petite Playhouse
Open Play
Hand washing required for everyone entering the facility
Clean socks must be worn on the play structure
Children who are not completely potty trained MUST wear diapers and diaper covers
No outside food or beverages are allowed
Children must be accompanied by an adult. Parental supervision required
No sick children please
No rough play allowed
All visitors must read and sign our waiver form
Birthday Parties / Group Events
Clean socks are required for everyone entering the facility
There is a $150.00 non-refundable deposit when you schedule a party or event. The balance will be billed at the end of your party
We allow up to 20 children for private parties. Each additional child is $15.00. 30 children or more is a double party, please inquire for more details
No alcohol is allowed at our facility
You may bring your own cake or cupcakes and one cold food item
To maximize your time at our facility, please do not open presents during the party
All visitors must read and sign our waiver form
---
All set? Book a party room and have an awesome adventure!